Dry stone walls
Within the framework of dry stone wall restoration programmes, GEO4ME is able to offer you its expertise both for the project phase and for the work management phase. The stages of work include:
Inventory of existing walls and accesses
Analysis of accessibility and proposal for improvements (access to chenille and monorail tracks)
Condition analysis and rehabilitation project (standard cuts, site plans and specifications)

Tendering and adjudication
Follow-up of the work
Support for dry stone wall repairs
GEO4ME accompanies you through the different steps illustrated in the following diagram.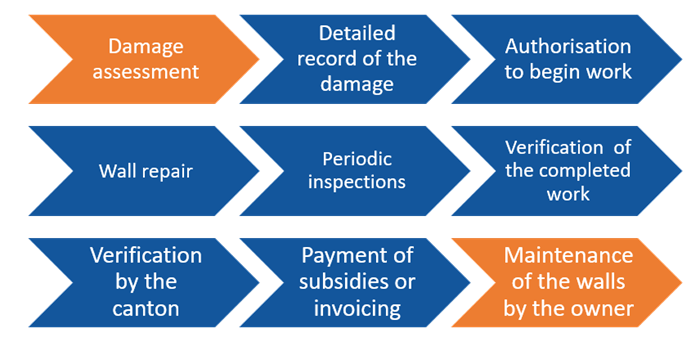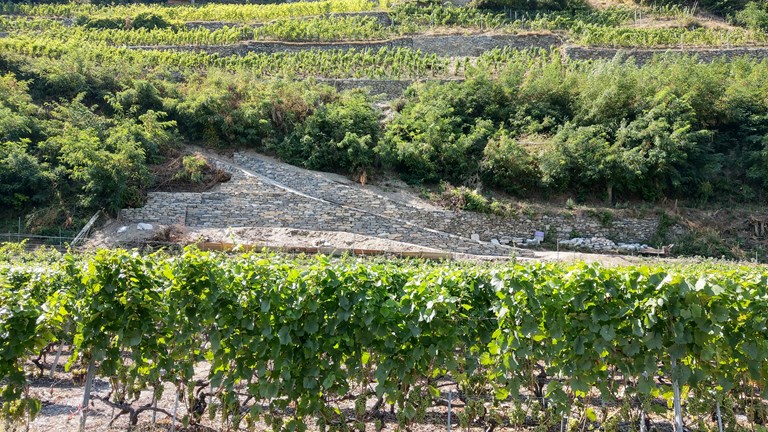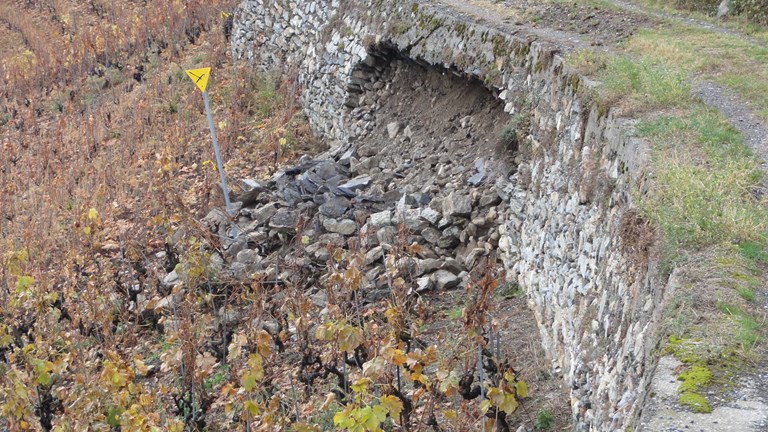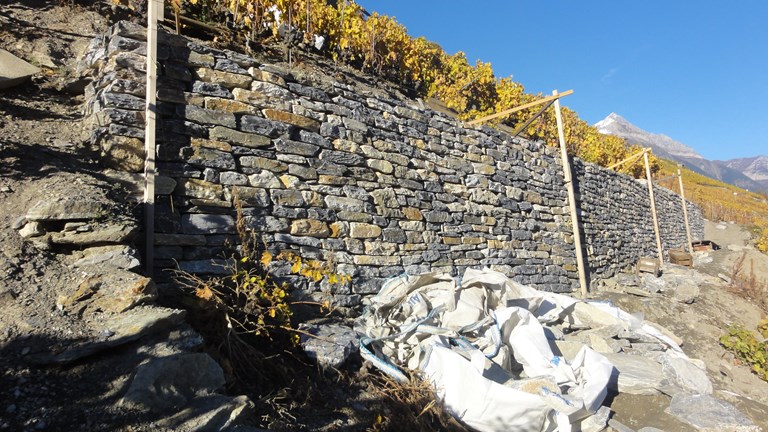 Domain management
Thanks to photogrammetry and UAV (drones), it is possible to have a global and evolving vision of your land. The extent of the domain, the density of foliage and even the health of the vines can be assessed and much more. With the help of geographic information systems, easy estate management is possible.

GEO4ME is equipped with the latest state-of-the-art tools to help you manage your land. This data is then directly at your disposal on a specialised GIS.


Winery plans
Cross-referencing the data from the vineyard register and the official survey enables the managers to organise work for the labourers, and for owners to get to know the winery.
This makes it possible to include operational data such as:
The exploitation of a new plot of land
Irrigation methods
The type of grape variety / vineyard register
Soil quality

Exposure to the sun
The condition of the drystone walls
The demarcation of sulphation zones
GEO4ME is able to provide you with summary documents such as maps and vineyard plans for the management of your wine-growing estate.