The direction of measurement

Anxious to be able to offer an irreproachable service at the cutting edge of technology and technical knowledge in the fields of geomatics, geoinformatics and civil engineering, the 4 engineering offices GEO2RIVES, GEOMY, GEODRANSE and JMVUADENS have created the GEO4ME group in order to combine their strengths and extend their skills.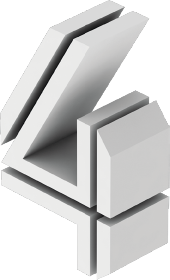 With engineering offices located in Riddes, Martigny, Bagnes and Monthey, we are always close to our customers. However, our skills are easily exported. Do not hesitate to entrust us with your projects beyond our geographical area.

Tools and techniques at the cutting edge of development are essential. This is why we regularly invest in the latest generation of equipment, in the continuous training of our employees and in research and development.

Our years of experience and a team of approximately 60 people with extensive skills provide us with the stability and strength to effectively carry out large-scale mandates.

GEO4ME sees quality as a guarantee of durability. We strive to meet the explicit and implicit requirements of our customers. We continuously seek to improve our processes and internal organization. We adapt ourselves to our environment in order to improve our competitiveness.