Road construction and infrastructure
Roads are a means of communication that link two worlds. This requires motivation, patience and know-how.
On the basis of the VSS (Road and Transport Research and Standardisation) and SIA (Swiss Society of Engineers and Architects) standards, GEO4ME designs and implements new road infrastructure projects for you as well as projects to modify or improve existing infrastructures.
Whatever your road concept, we will carry out the project for you from A to Z, from the development of the route to the monitoring of the worksite:
New road course
Refurbishment of existing roads, widening, correction of slopes and gradients
Calculating the thickness of the wearing course in order to adapt it to the traffic and driving conditions
Concept for the management and disposal of road water; excavation and installation of water networks (sewage, rainwater, drinking water and fire protection) as well as electrical and distance heating networks
Private access
Road safety

Paving
Parking spaces
Design and expertise in retaining walls, drystone walls, slope stabilization
Pedestrian footbridges
Repair and construction of small concrete structures
Conservation of historical heritage
As surveying and engineering offices, we carry out staking out and geometrical surveys during project implementation.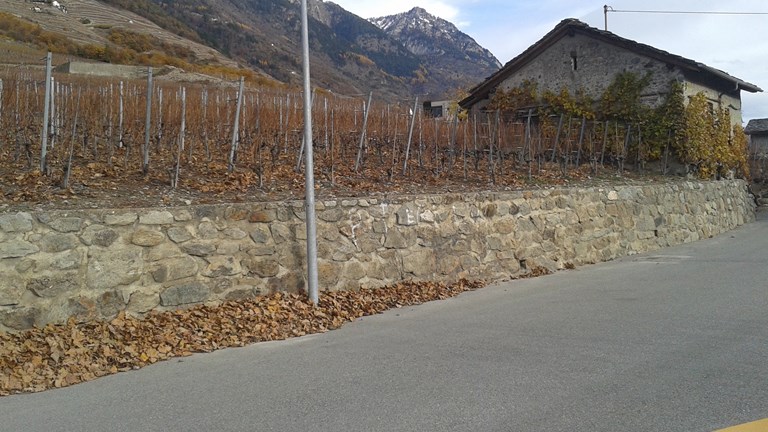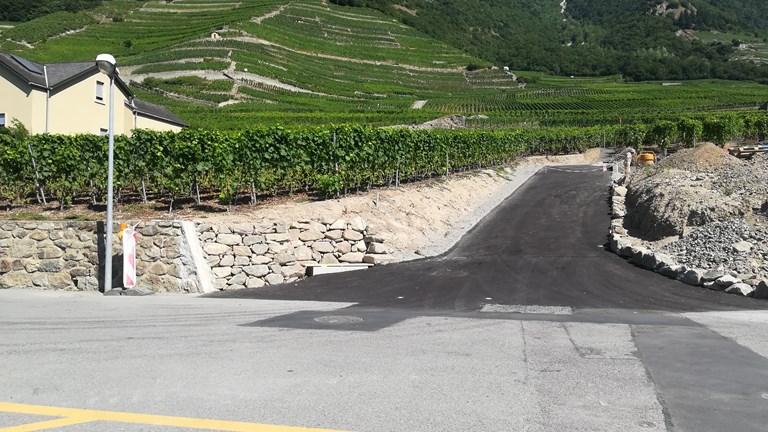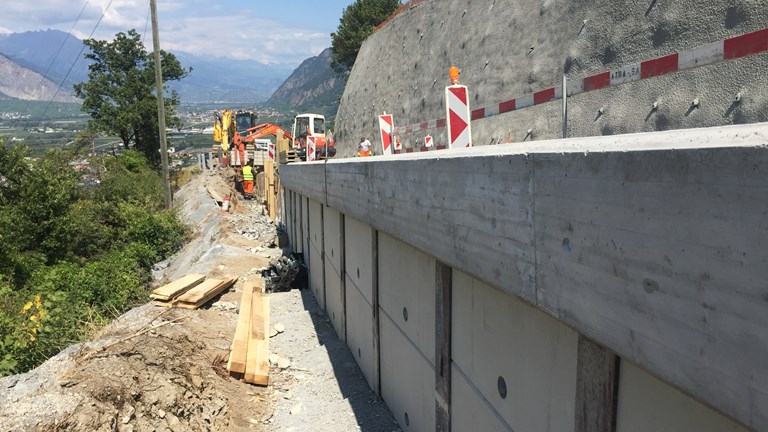 Mobility and amenities
The time of greater importance being given to vehicles in the development of road space is over, the quality of life of the local residents has become the focus of attention. Noise, pollution, safety, accessibility and aesthetics are all areas of interest for residents in order to improve their lifestyle.
The current trend is to make road users understand that they do not have priority over pedestrians at local intersections and that the available space must be shared. By modifying speeds, urban furniture and cross sections, the engineer can help to reduce vehicle speeds to ensure the safety of all road users.
Based on VSS (Road and Transport Research and Standardisation) standards, GEO4ME carries out traffic-related feasibility studies for you for existing facilities or new projects in order to guarantee the safety of all users.
We set up :
Concepts of traffic moderation
The development of crossroads (visibility, safety)
The development of 20-30 km/h zones

The construction of pavements, bus stops and cycle lanes
Parking spaces (private or public)
Road signs and road markings
Tell us your ideas and we will create your project.


Road maintenance
All road transport infrastructures are subject to wear and tear and ageing as soon as they are completed.
This deterioration can be limited by regular maintenance work, which allows the infrastructure to retain its value, extend its life and guarantees user safety and comfort.
We will come and see the situation first-hand so as to determine the causes, the measures which need to be taken as well as their costs, in order to renovate a road or parking space.
We are also involved in the creation of master plans which plan the maintenance of communal road networks or agricultural roads (periodic rehabilitation, REP) in order to determine the priority of interventions, the maintenance strategy and the long term costs.